Boppy® Multi-use Slipcovered Total Body Pillow
A great night's sleep is around the corner! The Boppy® Multi-use Slipcovered Total Body Pillow is a one-piece pregnancy pillow that can be used in multiple ways to make you and your growing baby bump more comfortable. Its unique contoured design supports your body head-to-toe.
Features
Product Instruction
Resource
Features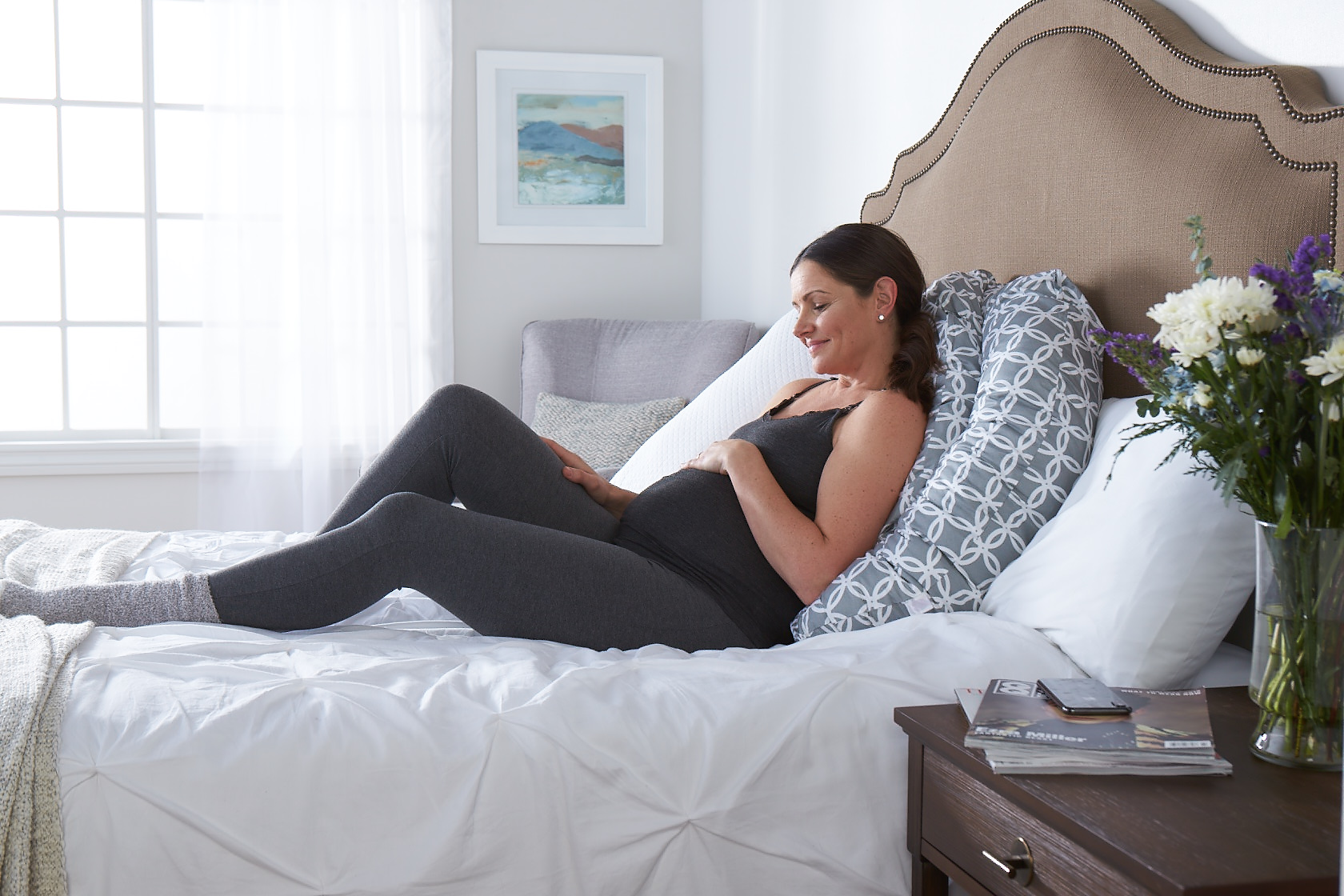 Total body support for your head, neck, back, hips and baby bump with just one pillow
Unique contoured shape
for 40 weeks of comfort and beyond through postpartum recovery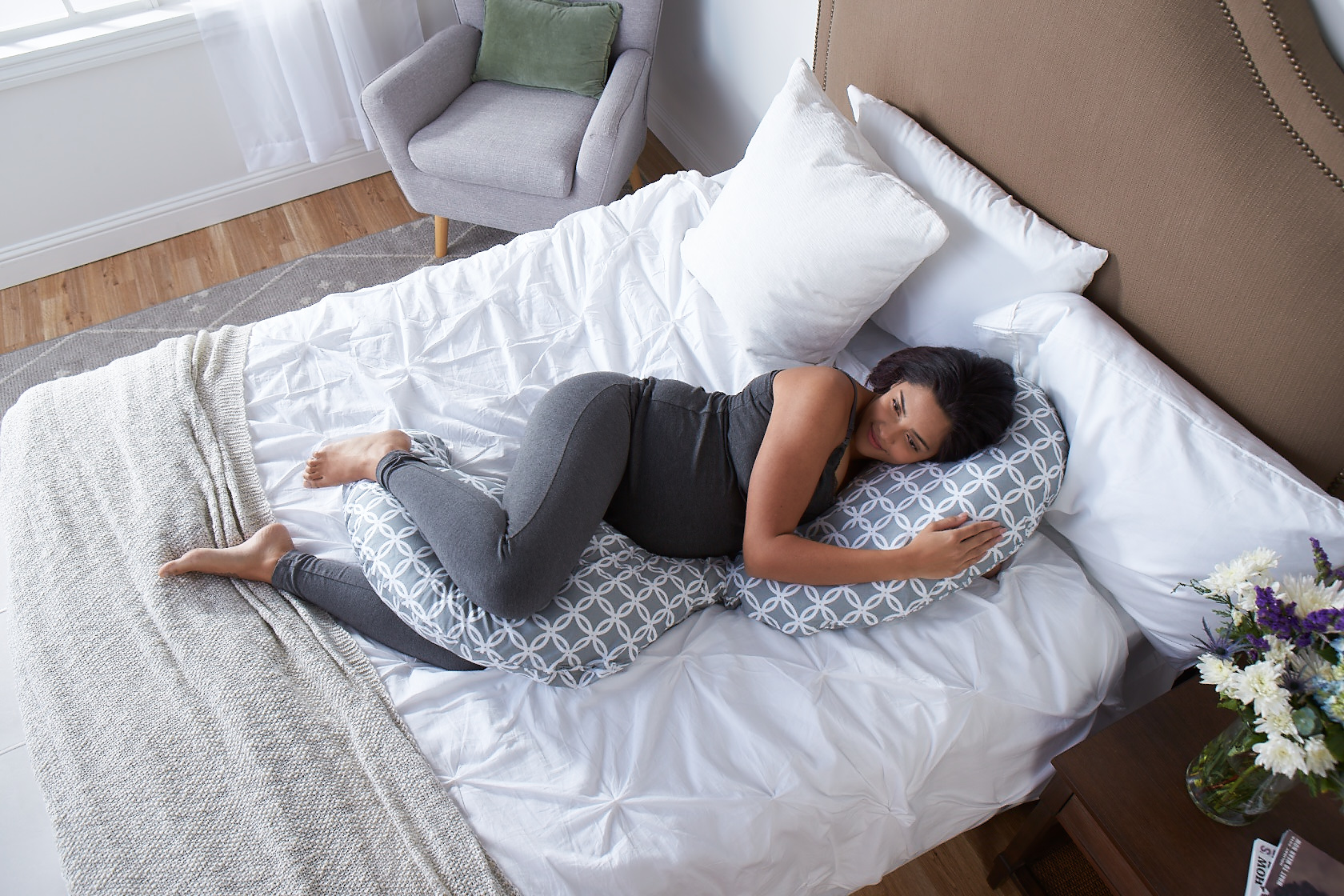 Multi-use body pillow
helps you get comfy while sleeping, but also while lounging or sitting
Filled with 100% polyester virgin fiber
ensures durability and reliable support
"Because of its length and contour, it efficiently supports many physical issues commonly experienced during pregnancy including back pain and increased pelvic pressure."
Eboni S. Hollier, MD, FAAP (Mommy MD)
Product care
Slipcover: Machine wash slipcover separately, delicate cycle 30°C/85°F. Bleach as needed. Tumble dry low on delicate cycle. Cool iron as needed. Do not dry clean.
Pillow: Use commercial size washer and dryer. Machine wash delicate cycle, 30°C/85°F. Tumble dry low on delicate cycle. While drying pillow, throw a sneaker or tennis ball (wrapped in a pillow case) in the dryer to help the pillow keep its shape. Only non-chlorine bleach when needed. Do not iron. Do not dry clean.
Product Instruction
Designed to provide complete head-to-toe support, our Total Body Pillow follows the body line to support neck, belly, back and hips.
Boppy® Bamboo Slipcovered Total Body Pregnancy Pillow
$50.00