Boppy® Best Latch™ Breastfeeding Pillow
Developed with a Lactation Consultant, designed for every body. The Boppy® Best Latch™ Breastfeeding Pillow was created for nursing moms of all body types. The wider middle and extra height gives plus-sized and tall women support where it is needed most. Comfortably hold your baby in the feeding style that works for you. Dual firmness offers a firm side for newborn latch success and a soft side to meet your needs as your baby grows. An adjustable belt will keep the pillow in place so you can nurse confidently.
Features
Product Instruction
Features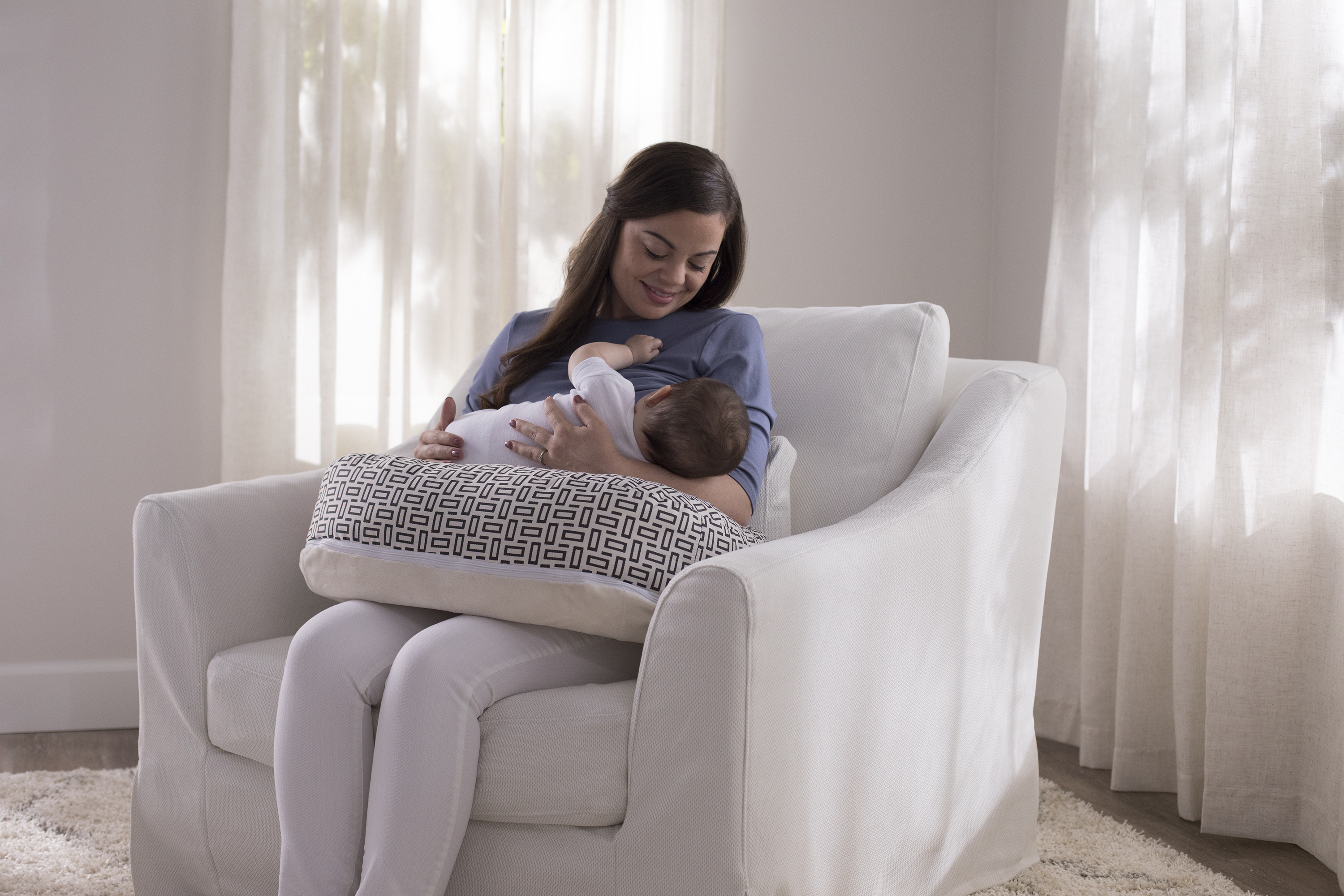 Unique design with two distinct surfaces
One firm for newborn latch success and one soft to meet your needs while your baby grows
Firm side features a soft minky fabric that is contoured to help turn your baby towards you for an easier latch
Softer fiberfill side offers a more snuggly surface as your baby grows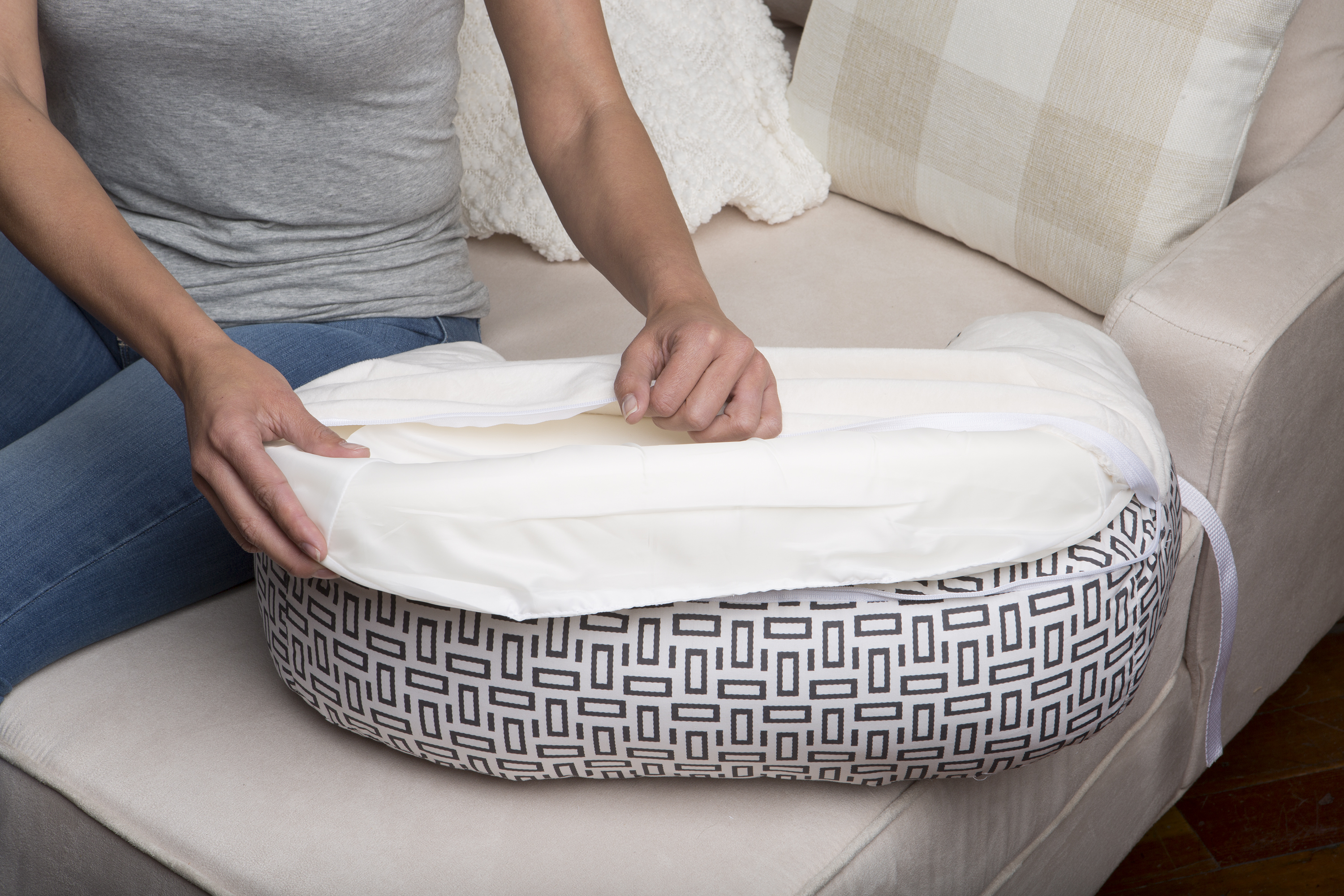 Adjustable belt
Keeps pillow snug against your body to ensure support
Tuck buckles into nifty little pockets for washing or when removable belt is not in use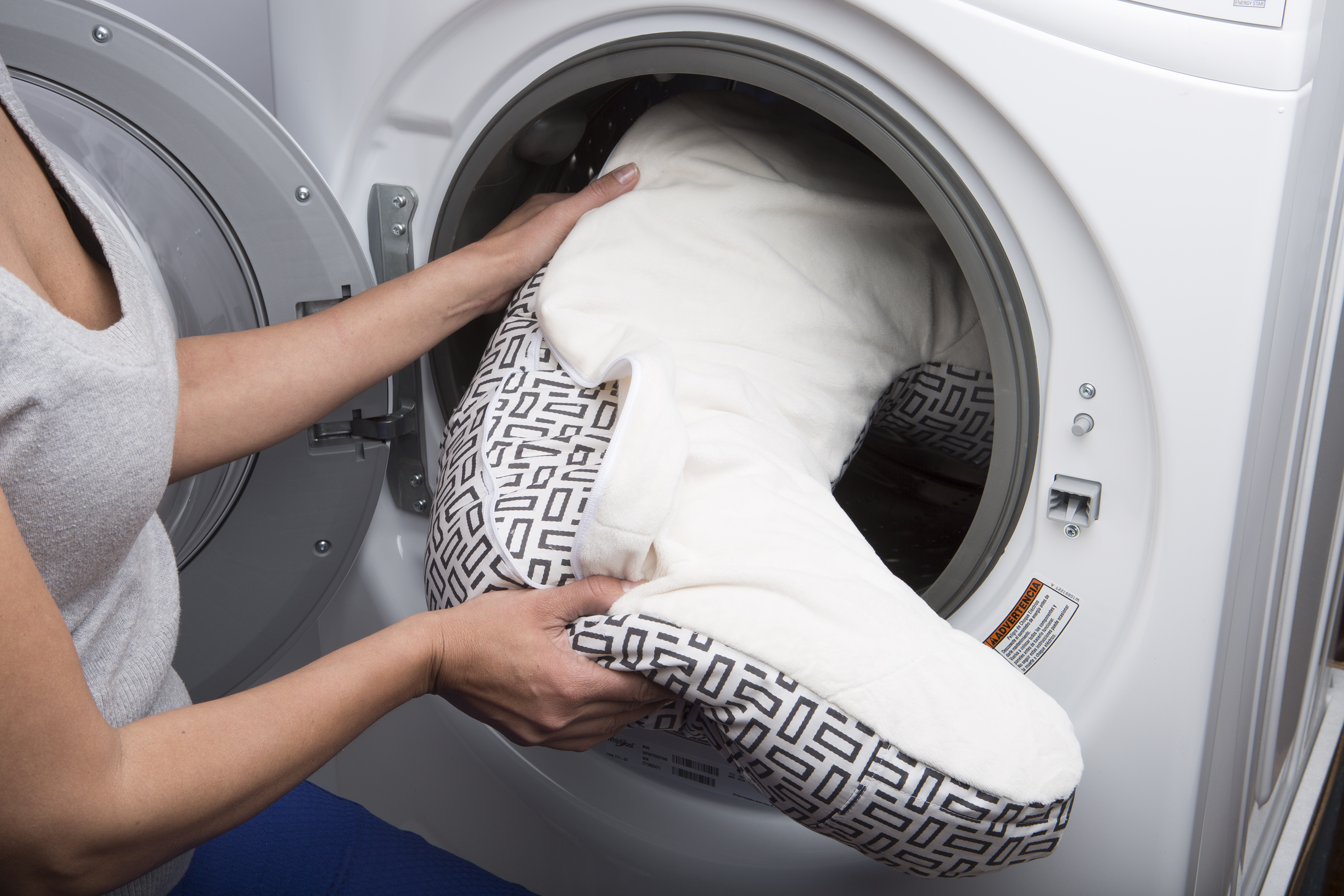 Pillow is machine washable - after removal of wipeable foam insert and belt
Because little messes happen
Designed for your baby's supervised, awake time
Recommended age: 0-12 months or 7-22 lbs.

Product care
Remove Foam insert and belt. Hand wash foam cover with mild soap and lay flat to dry. Machine wash pillow separately, delicate cycle, 30°C/85°F. Do not bleach. Tumble dry low. While drying pillow, throw in a sneaker or tennis ball (wrapped in pillow case) in the dryer to help the pillow keep its shape. Do not iron. Do not dry clean.
Boppy® Award-winning Bare Naked® Nursing Pillow
$30.00
Boppy® Original Feeding & Infant Support Pillow
$40.00
Boppy® Luxe Feeding & Infant Support Pillow
$50.00
Custom Boppy® Pillow
$60.00