the PAWfect spot for pets!
Fur babies love Boppy products too.
Discover how to use a Boppy Support as a comfy pet bed.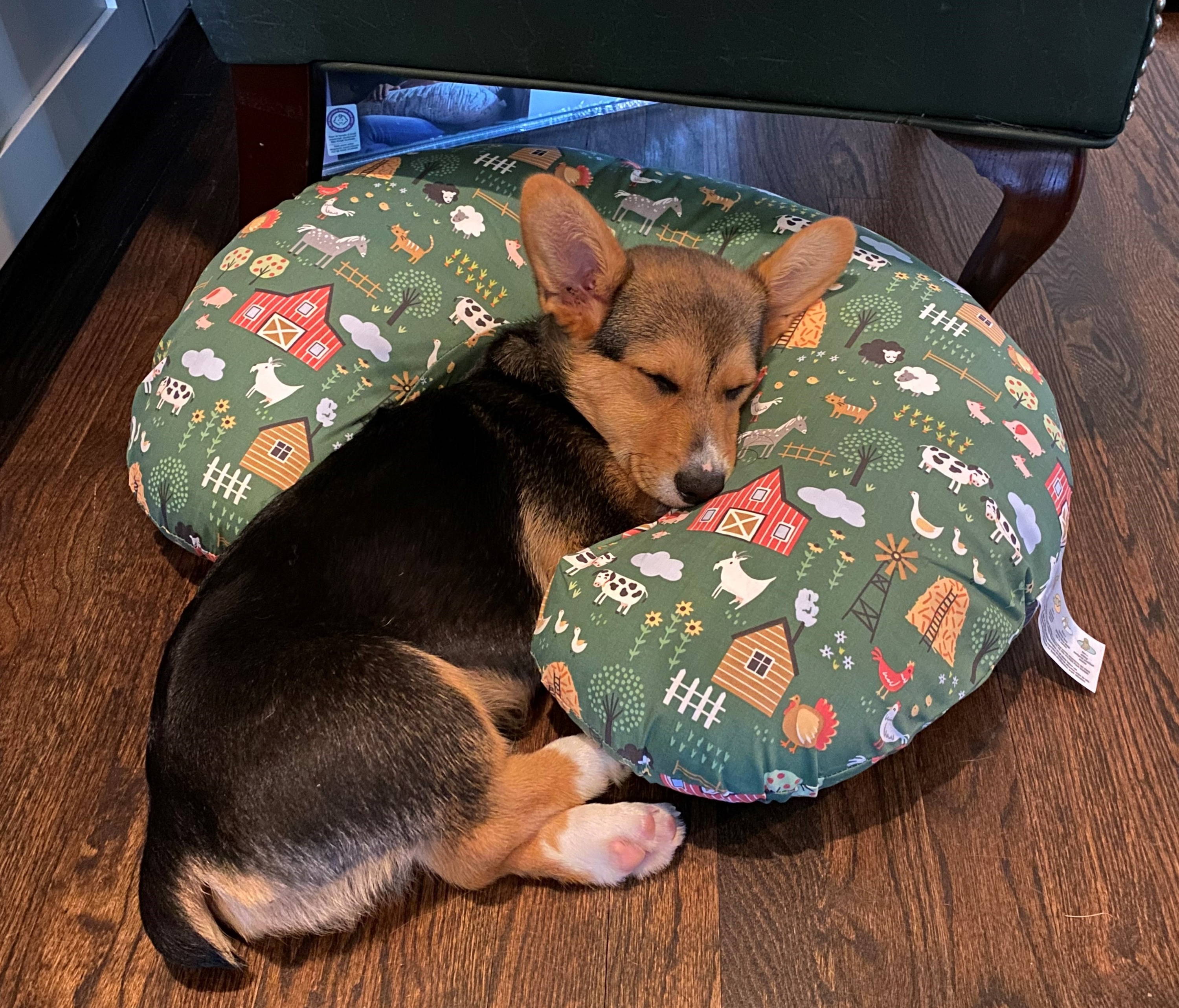 It's extremely soft and doesn't irritate my baby's sensitive skin at all. We use the pillow in numerous other ways as well, (...) Even my
dog
uses it as a pillow! I highly recommend this product.
- Noelle -
Verified Customer
The Boppy is so versatile.... It is protection and comfort all in one. We have a small dog and we have trained her that Boppy territory belongs to our son. It is so comfy that when our son isn't using it, she is.
- JSousa81 -
Verified Customer
I bought this months ago for the arrival of my daughter. I must say....it is the most used "extra item" that was bought (...) Also the cats think it is the best invention since cat nip! I will recycle this into a cat bed when she can no longer use it.
-Sam R. -
Verified Customer
Original, Luxe, Organic, Boutique Feeding Supports
Cuddle your furry friends with a fully washable design. The c-shape is like a hug from their human when you're away.
Choose the print that speaks to your pet's personality. Add a layer of protection with a Boppy Protective Liner. Less laundry, less smells, and more calm.
Created for Comfort: Created for babies, loved by fur babies
Pur-fect Prints: Every pet has their essence! Find the fashion that matches their personality
Easy Care: Machine washable cover and base to keep things clean and fresh
Don't FURget:
Human babies should NEVER sleep on soft surfaces.
The AAP recommends babies only sleep on a firm, flat surface without any pillows, blankets or plush toys. Always follow product instructions with your little humans.